Mailings
Main Content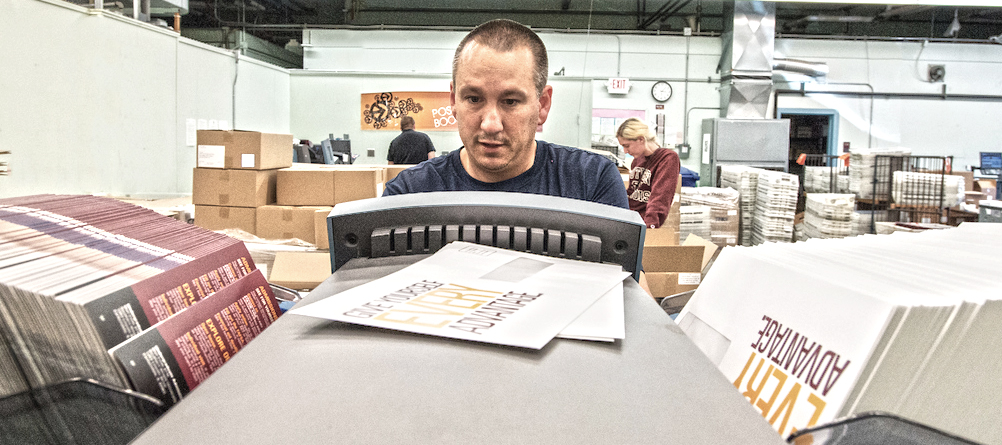 Save on mailings
We do both on- and off-campus mailings - and the really great news is we can help save your department up to 33% on postage by doing the mailing for you! You don't need to know the difference between flat, periodical, letter, postcard, first class, bulk... or which to use, when. We'll take care of all of that. 
Services include:
importing data
fixing address problems
ink jet barcodes and addresses
labeling
inserting
tabbing
Personalize your mailing!
Response rates are much higher when you personalize a mailing! We can do a personalized mail merge on postcards and letters for you. Contact us prior to the development of mailing material to ensure that the materials meet automation requirements.
Automated mailings
Discounted postage for third-class and first-class mail when minimum number of addresses is met.
Minimum required addresses for discounted rates: 200 for bulk and 500 for first-class.
Bulk mail is 10-15¢ per piece and first class is 25-30¢ per piece (compared to 49¢ per piece at normal first-class rates).
Addresses are updated by our software when an individual moves.
Receive a report of address changes and incorrect addresses so you can update your database for future list management.
Mail list management
The Mail Center is equipped to maintain computerized mail lists for its customers. Call us for details on how to have your list created and maintained.
Standard mailing lists available
College, university and school data is received periodically from national and state education centers. The following can be obtained in pressure-sensitive label formats or lists: 
accredited four-year colleges and universities in the U.S.
community and junior colleges in the U.S.
primary and secondary schools in Illinois, Kentucky, Missouri and Indiana